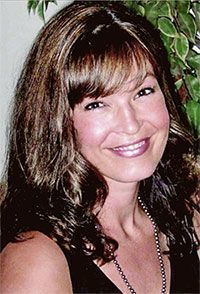 Michele Losey
Residential Sales
Michele Losey provides truly extraordinary personalized attention to every aspect of purchasing or selling your residential or commercial property.
Recent Reviews
---
George & Esther
George and I gladly recommend Michele Losey to be your Real Estate agent. Recently, when we sold our home, she provided superior service and results with very little inconvenience to our family. In addition to customary services provided by Realtors, Michele's creative advertising methods brought many potential buyers to our home. She also helped to stage our home appropriately. Her patience and willingness to answer our questions thoroughly, and to help us understand the confusing Real Estate jargon, made it hard to believe we weren't her only clients. She was constantly helping us to find excellent service providers for jobs at both our old and new home which made moving even easier. If you are eager to sell your home and want a hard working and reliable Realtor, look no further. Michele will help you every step of the way.
Bhavin & Donna
Michele is such a pleasure to work with. She has found that perfect balance between friendliness and professionalism, which is a very unique quality. Her intuitiveness allows her to quickly gain an understanding of what you are looking for in a home. She worked so hard for us, answering every call promptly. She made us feel like we were her only clients. As anyone trying to buy a home in Southern California knows, the road between seeing what you want and calling it your home can be fraught with bumps and snags. Michele was on top of each one often anticipating them before they happened, thus being ready with a plan.
Jill
Thank you so much for walking us through every step in our home buying process. Your professionalism in solving the multiple problems that arose during our escrow and making us feel that you truly cared was the best!
Russ
"Hardest working realtor I have ever known. Responds to issues, questions, or problems within the same day (including weekends). Has represented myself and family members for over 5 years."
Kelly O
Michele is the best realtor I've ever met! She is so laid back and does not push a property onto you. My friend, Ms. Walker, knew I was looking to purchase a home in the very near future, but I had been having trouble finding a good realtor, she told me about her wonderful experience with Michele and I was in immediate contact. Michele was fantastic and worked with me in every way possible! I recommend her to anyone!